Our Custom Made Shed Styles
Each of our shed styles is completely stick built with quality materials, not from a prefabricated kit, so you know your Carolina Yard Barns shed will last for years to come. Carolina Yard Barns is a locally owned and operated company providing quality storage building solutions to Raleigh, NC, and the Greater Triangle area at affordable prices.
Once you select your shed, one of our highly trained shed builders will come to your site to build your premium wood shed. Choose from a variety of styles, sizes, and add-ons based on your needs and budget.
Visit our display lot in Raleigh and see for yourself why our sheds are the best in the area! Never buy a shed without seeing an example of a company's work.
SPRING SALE: 10% OFF Statesman, Premium Statesman and Tackroom models available on sizes 8 x 8 up to 12 x 12 models only when ordered by April 4th LP Smart Panel sheds only. Plus special financing for 6 months with approved credit.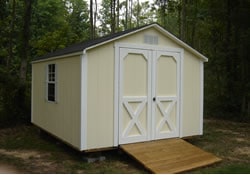 The Statesman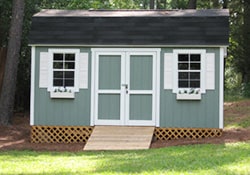 The Deluxe Estate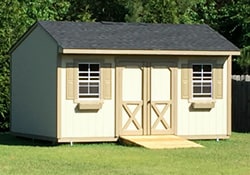 The Tackroom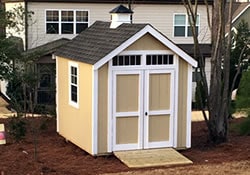 The Premium Statesman
Order by April 4th and receive $250 OFF PLUS Special Financing for 6 months with approved credit. (up to 12 x 12) Heritage line and Cabin models only.